Directions
ASME Student Design Competition takes place at ASME's global E-Fests (Engineering Festivals). E-Fests are three-day, two-night regional events built around design, advanced manufacturing and robotics technologies. They enable engineering students to expand their knowledge, test and showcase new skills and inspire innovation.
You must register online for the Student Design Competition through the regional E-Fest website.
E-Fests will be taking place in the following locations in 2017:
E-Fest Asia Pacific
March 3-5, 2017
LNM Institute of Information Technology
Jaipur, India
E-Fest North America West
March 2017
E-Fest North America East
April 21-23, 2017
Tennessee Tech University
Cookeville, Tennessee
E-Fest Latin America
E-Fest North Africa & Middle East
The ASME Student Design Competition provides a platform for ASME Student Members to present their solutions to a range of design problems – from everyday household tasks to groundbreaking space exploration. Each team is required to design, construct and operate a prototype meeting the requirements of an annually determined problem statement.
Each year, several teams of up to four students compete at the regional Student Professional Development Conferences in select locations worldwide. Winners then proceed to finals at the ASME International Mechanical Engineering Congress and Exposition (IMECE). Cash prizes and awards are presented to winners at both regional competitions and the finals.
Major funding provided by:



2017 ASME Student Design Competition:
The Robot Pentathlon: Citius, Altius, Ingenious
The Olympic Summer Games test the abilities of people throughout the world in a wide variety of athletic challenges. The athlete that wins the Olympic decathlon or heptathlon is referred to as the world's greatest male or female athlete.
The 2017 Student Design Competition challenges your technical design skills to create a robot that is fast, strong, and agile. Your team must build a remotely controlled device to compete against others in five different events – a robot pentathlon. Scores from each of the events will be combined to determine the overall champion.
To post 2017 SDC related questions, please register onhttp://community.asme.org, create your profile, and then use the link below to post your question. If you have already registered, proceed directly to the following link to post your question.
Student Design Competition 2017 Q&A Group >>
General Rules
Any participant must be a Student Member of ASME who is enrolled as an undergraduate in a baccalaureate or associate engineering/engineering technology degree program at any time during the present academic year. All Competitors agree to abide by the Engineering Code of Ethics, with particular attention to Canons #2 and #7.
The competition is open to individuals but teams of two to four members are encouraged. There is no limit to the number of people on a team. An individual may participate on only one team. There is no limit on number of entries from a section. Each team may only have one entry. The number of teams allowed from each Student Section may be restricted, due to venue size limitations, at the SPDC by the host school.
To find the date and time for your local Spring Student Professional Development Conference (SPDC) go to the Student Professional Development Conferences website. You will be able to register for the competitions on the individual conference websites as the conference dates approach. You can register to compete only once at any of the ASME SPDC locations of your choice around the world. Participation of the same student/team at more than one location is not acceptable. Students, Student Section Advisors and any individuals attending, or participating, in the conference or competitions self-fund their travel to the Student Professional Development Conference.
A small travel subsidy may be available to the SDC Chief Judge/s at the discretion of the SPDC host.
The ASME Student Professional Development Conference winners will be funded to compete at ASME's International Mechanical Engineering Congress and Exposition (IMECE or "The Congress") typically held in November of every year. At the IMECE competition, the order in which teams will compete will be determined by lot. ASME Student Members who do not have a Student Section at their school may compete as "At Large" members." but they must win in their ASME Student Professional Development Conference.
In order to qualify for the travel allowances, all team members of the ASME Student Professional Development Conference and international submission winning teams must be Student Members in good standing or, if graduated, must have upgraded to Associate Member and be in good standing at the time of the IMECE.
ASME Student Members may ask the Student Design Competition Committee clarifying questions about the rules or procedures. To do this students must go to the "Members Only" pages, and will need their student ASME number for identification purposes. All questions and their associated answers will be posted on the internet and will be available for anyone to review, member or not. Please review the Questions & Answers pages before posting a new question to make sure your question is not already answered.
Collected Questions and Answers will be posted on the internet periodically, every 7-10 business days.
To avoid unanticipated changes in the competition prompted by last-minute questions, all questions must be postmarked on or before February 18. Uncertainties teams might face after that time will be settled by the judges at the Student Professional Development Conference, and proper penalties, including disqualification, will be applied if necessary.
Each ASME Student Professional Development Conference location in USA is entitled to select two teams to enter the final international competition. One team is selected from each international SPDC location. The ASME Design Competition winner must meet all of the problem statement and Question & Answer bulletin requirements. All ASME Student Professional Development Conference winners must be established on or before July 30th.
NOTE:
Any earlier deadlines for entry into a competition and/or submittal of entry information requested by a local Student Professional Development Conference organizer and publicized to all potentially affected student sections take precedence over any deadlines or submittal information requirements/deadlines published in these rules.
While the volunteer judges at the SPDC perform an invaluable service to ASME and the students, all funding subsidy from ASME is suspended. The host section is however at liberty to provide a token subsidy to those judges who are expected to participate in mandatory training due to complexity of the rules and strict compliance of the same.
Locations
Explore our 2017 global E-Fests locations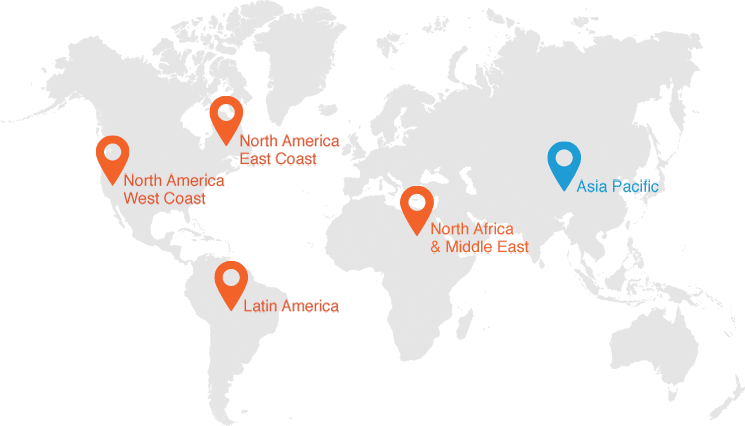 More to Explore
E-Fest Asia Pacific
March 3-5, 2017
LNM Institute of Information Technology
Jaipur, India
E-Fest East
April 21-23, 2017
Tennessee Tech University
Cookeville, Tennessee
(Visited 145 times, 1 visits today)